Application:
Used for laminated board or plate cover, the product environmental performance can reach E0 level, also can be used in wood/plywood science and technology and the ultra thick man-made board and bending wood manufacturing, used for added to the liquid glue in order to improve the glue liquid solid content.
Feature:
| | |
| --- | --- |
| Form | : powder |
| Color | : light brown (before mixing), dark brown (after mixing) |
| Viscosity, at 30°C | : 2500 - 4000 CPS |
| Gel time / pot life, at 30°C | : 1-2 hours |
| Lifetime, at 30°C | : 6-9 months |
| Storage temperature | : maximum at 30°C |
Use method:
Hot pressing veneer has the advantages of saving labor, fast fitting and low problem rate. It is the most efficient veneer method that is indispensable for the operation of wood products factory. The following small series brings you the correct hot pressing veneer method.
1. Cut and sew the veneer
2. As the plywood is ready, pls make sure they are clean, flat, no oil and the wood edge is perfect.
3. For make sure the rate of finished products, we suggest use the UF Resin Powder. It can be used after adding water. This glue advantage the surface of plywood will not frothing. It is very flat and smooth. The UF resin powder make sure the highest bonding quality.
4. Cover the glue: we need to apply the glue with hand or battery spreading machine before putting into the pressing machine.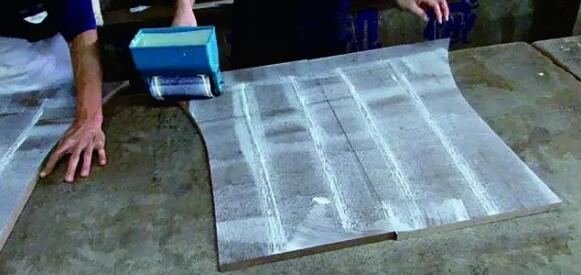 5. After covering one side, we need to cover the glue in other side.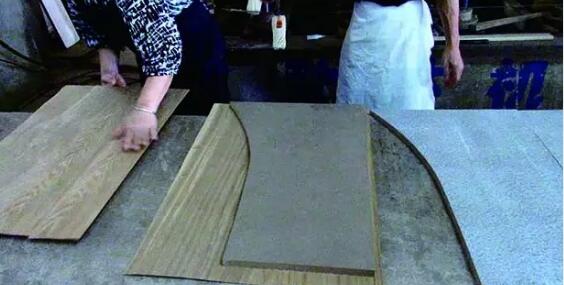 6. After applying glue, we put them into the hot pressing machine.